BECOME PART OF THE FAMILY
Enrollment
You may enroll in healthCAR at any time by accessing the healthCAR link on your credit union's website. You may enroll each vehicle you own subject to vehicle guidelines. Each vehicle enrolled will receive a unique contract.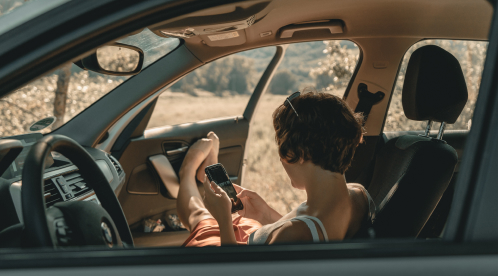 Effective Date
Your healthCAR benefits begin on the date following the waiting period shown on your contract Declarations page, as applicable.
Vehicle Eligibility Guidelines
Any and all vehicle(s) within your household may be eligible for coverage subject to the following: 1) Vehicle must be 20 years old or less at time of enrollment. 2)Vehicle must be listed in the Make and Model list available upon vehicle enrollment. Any vehicle not listed in the vehicle drop down menu or is listed in the Excluded Vehicles (see Summary of Benefits) at the time of enrollment is not eligible for the healthCAR coverage.
Fee Payment
Your monthly fee may be paid directly using a credit card or debit card.
Cancellation
You may cancel your healthCAR protection at any time by notifying the Administrator in writing, indicating the effective date of cancellation.  Upon cancellation, you may be eligible for a refund equal to the pro-rated portion of your monthly fee.  You protection will be cancelled by the Administrator if the appropriate monthly fee is not paid each month.
Changes
Any changes to an existing contract such as: change in address, change in payment method, etc. may be done by contacting healthCAR Customer Service. A vehicle cannot be replaced within an active contract. A new enrollment would be required for the replacing vehicle and the existing contract would be cancelled.
Deductible
Your out of pocket expense for covered repairs is limited to $100 per incident.
Our Services
Coverage
PLATINUM
Comprehensive protection. All systems and components are covered up to 100,000 miles subject to normal maintenance, eligibility, wearable, and mis-use exclusions.
GOLD
Expansive named component coverage including: powertrain, convenience and comfort systems for vehicles with 100,001 to 150,000 miles.
SILVER
Just the coverage you need for vehicles with over 150,000 miles. Protection for listed engine, transmission and transfer case components to keep your high mileage vehicle on the road.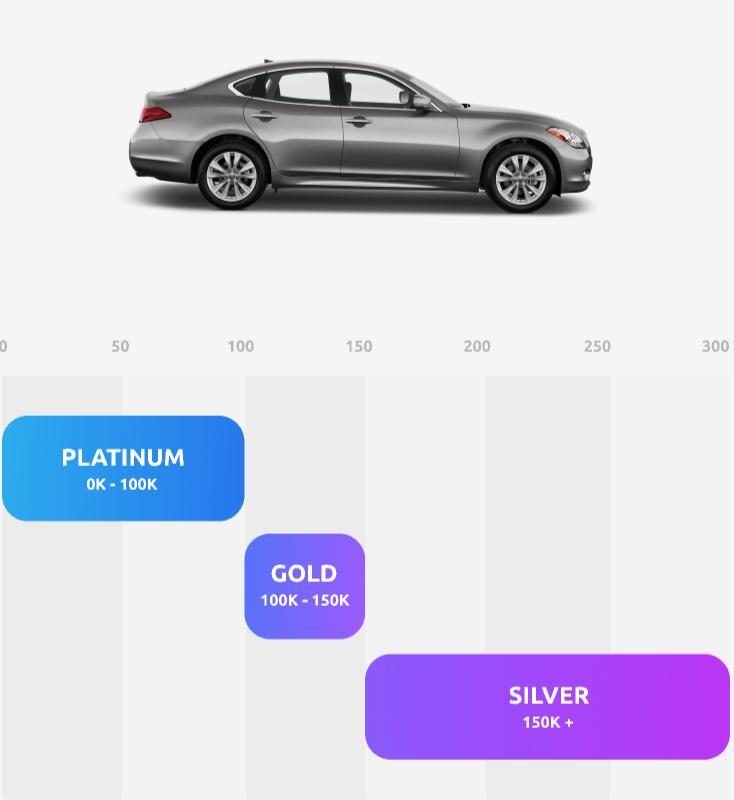 Exact same coverage offered at franchise dealerships everywhere, at savings of 50% or more.
Our Services
Ancillary Benefits
Flat Tire Changes
(using your inflated spare)
Vehicle Fluid Delivery
(Cost of fluids is extra)
Lockout Assistance
(key cutting/ replacement is extra)
Concierge Services
(courtesy help and emergency phone call support to relatives, police, etc.)
Additional healthCAR Benefits
Alternative transportation
A rideshare vehicle may be dispatched to get you to work as necessary after a breakdown. A rental car may be available based on repair time.
Excluded Vehicles
All models from the following manufacturers: Alfa Romero, Aston Martin, Bentley, Bugatti, Ferrari, Lamborghini, Land Rover- Range Rover, Lotus, Maserati, McLaren, Porsche, Rolls Royce and Tesla.
Other excluded vehicles include any vehicle modified outside of manufacturer guidelines, all 10 and 12 cylinder vehicles, all vehicles over 1 ton, any vehicle used for rental, shuttle, taxi, limousine services, police, fire or emergency service or public service vehicles. IN addition, any vehicle equipped with a dump bed, towing equipment, snowplow, cherry picker, lifting, hoisting equipment (excluding handicap equipment), step van, motorhomes or box body vehicles. Any grey market vehicles, salvage title vehicles or vehicles where the manufacturer's warranty has been voided or rescinded. Any vehicle not listed in the vehicle drop down list at time of enrollment.
Have Questions?
For any questions, coverage assistance, or customer service needs please call healthCAR customer service at 888-594-3236.