Protect yourself from a devastating auto repair bill!
Get affordable monthly mechanical breakdown coverage today through your credit union!
Acura, Genesis, Honda, Hyundai, Infinity, Kia, Lexus, Mazda, Nissan, Suzuki, Toyota, and more.
Buick, Cadillac, Chevrolet, Chrysler, Dodge, Ford, GMC, Jeep, Mercury, Pontiac and more.
Audi, BMW, Fiat, Jaguar, Mercedes-Benz, Mini, SAAB, Subaru, Volkswagen, Volvo, and more.
Audi, BMW, Chevrolet, Fiat, Ford, Honda, Hyundai, Jaguar, Kia, Mercedes-Benz, Nissan, Toyota, and more.
Our promises to you
No mileage limit, no expiration, no worries
Any mileage
New cars. Used cars. High Mileage cars. All are eligible.
Never Expires
Continued coverage while enrolled in healthCAR.
Worry Free
Your coverage adjusts automatically to cover your vehicle based on mileage at the time of breakdown.
Our Impact
Protect yourself against
future expensive repair costs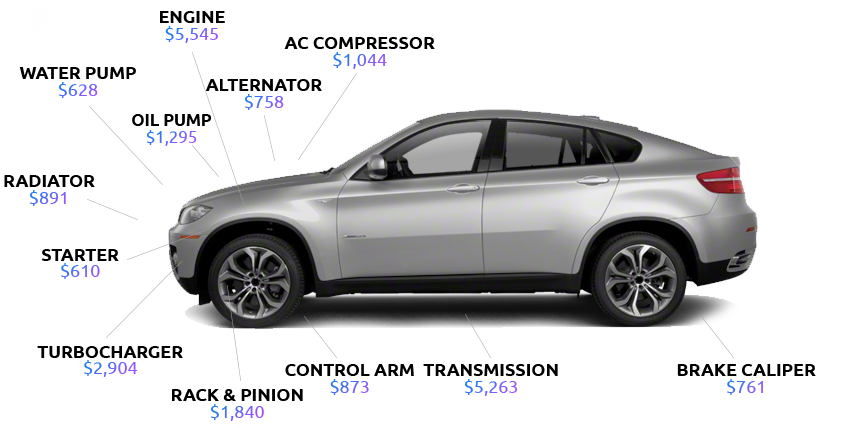 Repair costs displayed are estimates provided by repairpal.com
Getting covered has
never been easier.
We have made it simple for you to enroll your vehicle today.
ENROLL NOW
Our Services
We've got you covered during
all stages of your car's life
New, used, high mileage vehicles, we've got you covered. New car coverage, just like coverage found at most dealers, to high mileage powertrain, we cover the entire lifecycle of your vehicle.
What's Covered?
Summary of benefits
Roadside Assistance included at no cost
What's Included
Towing, jumpstart, flat tire change, lockout assistance, fluid delivery and emergency concierge services.
Sign & Drive Benefits
No out of pocket expense up to the benefit maximum. Deductible does not apply to roadside benefits.
Dependent Benefits
All roadside benefits are extended to your driving age student regardless of the vehicle they are travelling in for your peace of mind. We have kids too!
Additional healthCAR Benefits
Alternative transportation
A rideshare vehicle may be dispatched to get you to work as necessary after a breakdown.
Substitute Transportation
A rental car may be available based on repair time.
Have Questions?
For any questions, coverage assistance, or customer service needs please call healthCAR customer service at 888-594-3236.
Home – Utah First Credit Union